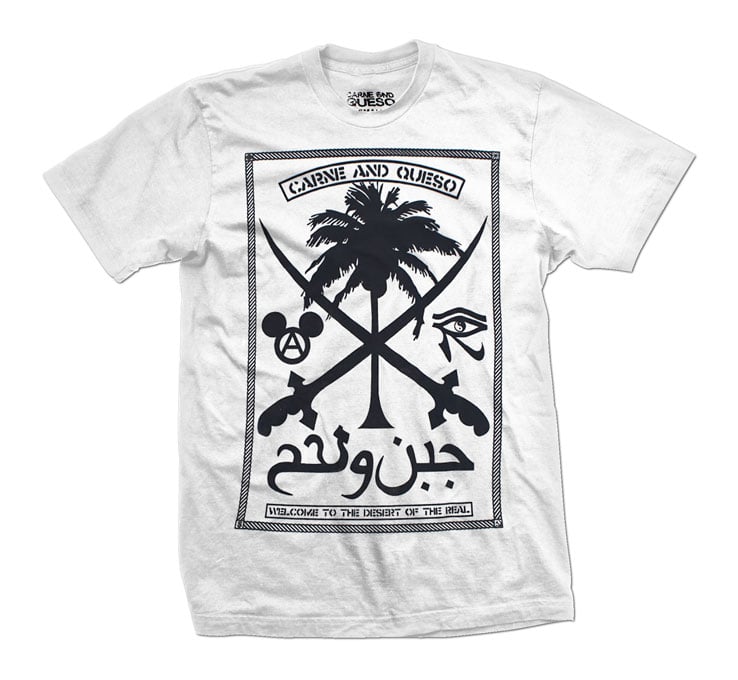 WELCOME TO THE DESERT OF THE REAL (on White)
$

24.00
---
---
"Welcome to the desert of the real" is a title from one of Slavoj Žižek's books. Žižek's title is a quote from Morpheus in the movie the Matrix.
Morpheus says these words to Neo as he wakes from his computer-generated virtual reality, experiencing the "Real" as a desolate, dystopian, yet spectacular geography.
Morpheus's quote is referencing a passage from the book Simulacra and Simulation by Jean Baudrillard. Read Baudrillard's book and see if this long bullshit explanation is anyway justified by this design.
Black on white.
100% ring spun cotton
available in S-M-L-XL-2XL while supplies last
Printed in Tucson, AZ